Plum Pox Virus Survey: 2010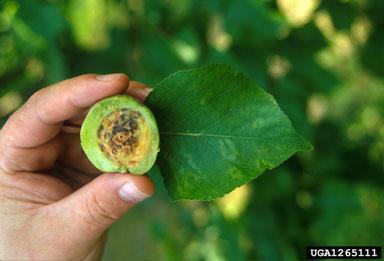 Plum pox virus affects stone tree fruits such as plums, peaches, and apricots.  It has been a problem in Europe since the beginning of the 1900's.  It was found in Pennsylvania in 1999 and was found in New York and Michigan in 2006.  The plum pox virus can be carried in live nursery stock, in grafts and budwood of infected plants, and is transmitted from one plant to another by the feeding of several species of aphid. Plum Pox Virus does not kill infected trees, but it causes yield losses to growers and reduces the marketability of fruit.
The USDA initiated a national survey for plum pox virus in 2010.  As a participant in the survey, we took leaf samples from 7 orchards in 7 Kentucky counties.  Samples were submitted to the University of Kentucky Plant Pathology Diagnostic Lab for initial tests and all samples were found to be negative for Plum Pox Virus.
Year

 

Number of Orchards

 

Number of Samples

(0 positive)

Map
2010
7 (1 in each county on map)
804