Nursery Survey 2010-2011, 2016-2021
The nursery industry has a large economic impact in the state of Kentucky.  A report from the Kentucky Horticulture Council states that in 2012, cash receipts for wholesale and retail sales for nursery, greenhouse, and sod products totaled between $50 and $70 million.  In 2021, Kentucky had 475 licensed nurseries and 925 licensed nursery dealers in the state (data from Office of the State Entomologist).
Many moth pests attack popular trees and ornamentals that are sold in Kentucky's nurseries.  Another invasive pest, Imported Fire Ants, may be accidentally moved through nursery stock.  This trapping survey will safeguard this economically important industry and will augment yearly inspections by nursery inspectors from the Office of the State Entomologist at the University of Kentucky.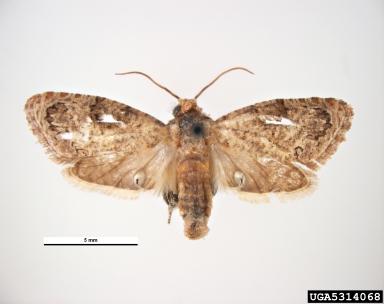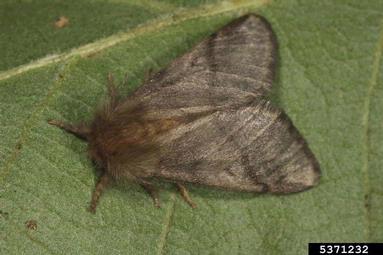 2021
Number of Nurseries: 10
Counties Surveyed: Fayette, Graves, Greenup, Hopkins, Jessamine, Lincoln, Madison, Marshall, Oldham, Union
Target Pests (Traps Set): Oak Processionary Moth, False Codling Moth, Summer Fruit Tortrix, Light Brown Apple Moth, and Box Tree Moth
Target Pests (Visual Survey): Imported Fire Ants (Red, Black, and Hybrid)
Number of Target Pests Captured: 0
2020
Number of Nurseries: 10
Counties Surveyed: Barren, Fayette, Franklin, Graves, Greenup, Hopkins, Madison, Marshall, Oldham, Union
Target Pests (Traps Set): Oak Processionary Moth, False Codling Moth, Summer Fruit Tortrix, Light Brown Apple Moth, and Box Tree Moth
Target Pests (Visual Survey): Imported Fire Ants (Red, Black, and Hybrid)
Number of Target Pests Captured: 0
2019
Number of Nurseries: 10
Counties Surveyed: Barren, Boone, Franklin, Graves, Greenup, Hopkins, Jessamine, Marshall, Shelby, Union
Target Pests (Traps Set): Variegated Golden Tortrix, Oak Processionary Moth, Green Oak Tortrix, False Codling Moth, and Summer Fruit Tortrix. 
Target Pests (Visual Survey): Imported Fire Ants (Red, Black, and Hybrid)
Number of Target Pests Captured: 0
2018
Number of Nurseries: 10
Counties Surveyed: Daviess, Fayette, Graves, Henderson, Hopkins, Marshall, McCracken, Shelby, Todd, Union
Target Pests (Traps Set): Variegated Golden Tortrix, Oak Processionary Moth, Green Oak Tortrix, False Codling Moth, and Summer Fruit Tortrix. 
Target Pests (Visual Survey): Imported Fire Ants (Red, Black, and Hybrid)
Number of Target Pests Captured: 0
2017
Number of Nurseries: 10
Counties Surveyed: Fayette, Henderson, Hopkins, Jefferson, Jessamine, McCracken, Union, Washington
Target Pests (Traps Set): Variegated Golden Tortrix, Oak Processionary Moth, Green Oak Tortrix, False Codling Moth, and Summer Fruit Tortrix
Number of Target Pests Captured: 0
2016
Number of Nurseries: 10
Counties Surveyed: Daviess, Graves, Henderson, Hopkins, Marshall, Muhlenberg, Union
Target Pests (Traps Set): Variegated Golden Tortrix, Oak Processionary Moth, Green Oak Tortrix, False Codling Moth, and Summer Fruit Tortrix
Number of Target Pests Captured: 0
2011
Number of Nurseries: 20
Counties Surveyed: Boone, Campbell, Fayette, Jefferson, Kenton 
Target Pests (Traps Set): Summer Fruit Tortix, False Codling Moth, and Egyptian Cottonworm
Number of Target Pests Captured: 0                          
2010
Number of Nurseries: 20
Counties Surveyed: Boone, Boyle, Bullitt, Calloway, Clark, Fayette, Franklin, Hopkins, Jefferson, Jessamine, Kenton, Laurel, Marshall, Mercer, Nelson, Union
Target Pests (Traps Set): Summer Fruit Tortix, False Codling Moth, and Egyptian Cottonworm
Number of Target Pests Captured: 0