Forest Pests Survey: 2013 - 2022
In addition to the tourism aspect of Kentucky's parks system, Kentucky's forest and wood industry is extremely important to the state.  In 2012, that industry added $9.9 billion to the economy and employed over 51,000 Kentuckians.  Kentucky is the leading producer of hardwood timber in the south and one of the top three in the United States (KY Forest Economic Impact Report 2012-2013). 
The pests for which we will survey are moth pests of oak trees so establishment of any of the pests could impact the tourism, ecology, and economy within the state greatly.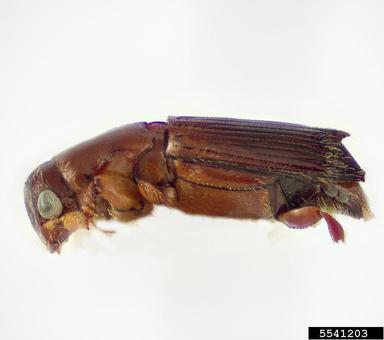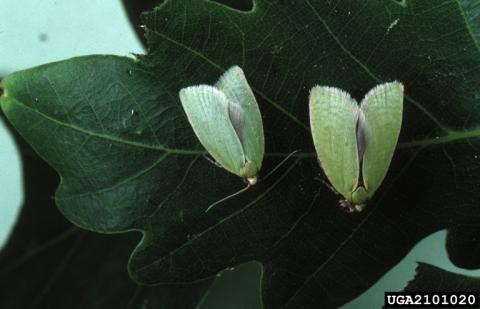 Year

Number of

Forested Sites

Pests in Survey

(0 found unless noted)

Map
2022
20

Oak Ambrosia Beetle

Oak Processionary Moth

False Codling Moth

Rosy Moth

Light Brown Apple Moth

Spotted Lanternfly

Asian Longhorned Beetle

2021
20

Oak Processionary Moth

Rosy Moth

Oak Ambrosia Beetle

Oak Splendour Beetle

False Codling Moth

2020
20

Oak Processionary Moth

Light Brown Apple Moth

Rosy Moth

Oak Ambrosia Beetle

Oak Splendour Beetle

2019
20

Variegated Golden Tortrix

Oak Processionary Moth

Green Oak Tortrix

False Codling Moth

Rosy Moth

2018
20

Variegated Golden Tortrix

Oak Processionary Moth

Green Oak Tortrix

False Codling Moth

Rosy Moth

2017
20

Variegated Golden Tortrix

Oak Processionary Moth

Green Oak Tortrix

False Codling Moth

Rosy Moth

Egyptian Cottonworm

2016
20

Summer Fruit Tortrix

Variegated Golden Tortrix

Rosy Moth

Egyptian Cottonworm

Oak Processionary Moth

False Codling Moth

Green Oak Tortrix

2015
20

Summer Fruit Tortrix

Variegated Golden Tortrix

Light Brown Apple Moth

Rosy Moth

Egyptian Cottonworm

Oak Processionary Moth

Green Oak Tortrix

False Codling Moth

Hemlock Woolly Adelgid

2014
20

Summer Fruit Tortrix

Variegated Golden Tortrix

Light Brown Apple Moth

Rosy Moth

Egyptian Cottonworm

Oak Processionary Moth

Green Oak Tortrix

False Codling Moth

Hemlock Woolly Adelgid

2013
22

Summer Fruit Tortrix

Variegated Golden Tortrix

Light Brown Apple Moth

Rosy Moth

Egyptian Cottonworm

Oak Processionary Moth

Green Oak Tortrix

False Codling Moth

Hemlock Woolly Adelgid*

*159 positive trees (Powell, Magoffin, Martin Counties)