Light Brown Apple Moth Survey: 2008 - 2010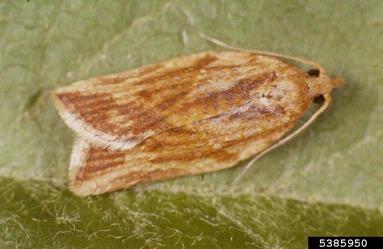 In March 2007, the first find of light brown apple moth (LBAM) on the US mainland occurred in California. In Australia and New Zealand, this insect is a serious pest of pome and stone fruits and of many other horticultural crops. Overall, LBAM has a host range in excess of 150 plant genera in over 70 families including nursery stock, cut flowers, stone fruit (peaches, plums, nectarines, cherries, and apricots), pome fruit (apples and pears), grapes, and citrus.
From 2008 to 2010, Kentucky participated in a national survey for this pest by setting traps throughout the state targeting high-risk areas that include nurseries, residential and urban landscaping, public parks, orchards, and vineyards. No light brown apple moths were found.
| | | |
| --- | --- | --- |
| Year | Survey Activities | Map |
| 2010 | 351 traps set in 28 counties | |
| 2009 | 201 traps set in 23 counties | |
| 2008 | 344 traps set in 35 counties | |